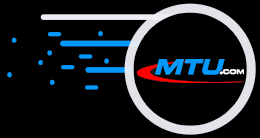 The Original and Still #1
Karaoke Software!
Labor Day Specials! Sale Ends 9-05-23!
30% Off all Software!
Microstudio® 4.41 Software Upgrades
We sincerely Thank You for being our customer!

How To Install the Latest Version

Version Changes (ex: 4.40) jumps to a section below with all the changes in that version.

Note:

Installing bug fix versions released following a Major Version is FREE IF you can install the Major Version.
at the left downloads that Microstudio version installation file.


Save the file on your computer hard drive.
Find the file and double click it to run it.

The Install Date for the version you are trying to install is compared to your Upgrade Expire Date from your Account:


If the Install Date is EARLIER it will install normally.
If the Install Date is LATER, your browser will display an instruction page to allow you to order an upgrade. As soon as your credit card is approved (usually a few seconds), it will install normally. Your Upgrade Expire Date is extended by 12 months to allow installing future releases within that period.

User Move - Follow these instructions to remove the installed version so you can install it on another computer (or before upgrading your computer) without needing MTU to free up your RegCode.

If your Registration Code will install the latest version (see above), order this to ship the latest versions of ALL MTU Software on CDROM (you can also instantly download via the Internet).
$30.00

Microstudio Upgrade

Starting at $39.99

Suggest a New Feature
5 Ways to get Help
Version 4.40 - Released May 8, 2017
NEW

- Buy Songs - In addition to purchasing songs online (using your web browser) from Karaoke-Version, you can now view songs from Karaoke.net, preview, purchase, and download them all without having to leave Microstudio. Click on Buy Songs and select Karaoke.net to view their latest offerings.

NEW

- Launch KProStudio - With the recent release of MTU's latest product, Karaoke Professional Studio (KProStudio), if you have purchased it and have it installed on your PC, you can now launch it directly from Microstudio.

NEW

- Hoster Song Database - If you who have Hoster installed, you can now access the songs in your Song Database during the Write Custom Disc process. When you open the Write Disc dialog, you will notice a new button on the right. Once you select a format (Karaoke or Audio), this button will be available for you. The extended portion of the dialog will allow you to search for Artists and Titles of songs that can then be added to the Write Disc list.

CHANGED

- Show Display - If you have more than one monitor on your system and you double click the Show Display to Fullscreen, in previous versions of Microstudio, the Show Display would always go to Monitor #2. Now Microstudio will place the Show Display onto the monitor that does not contain the Microstudio window. This way, Microstudio will not be covered up by the Show Display.

CHANGED

- 3-D Buttons - A new look and feel for Microstudio.

FIXED

- Drive Letter - Previous versions of Microstudio could possibly display your drives with incorrect drive letters. This might be caused by using "Clone Drive" software. This has been resolved.
Version 4.30.01 Released November 21, 2013
NEW

- IMPORT AS MP3+G, .ZIP or bin files! - You are no longer stuck using all your hard drive space to keep your Karaoke Songs!

NEW

- Multiple Folders and Subfolders - Now you can select as many or as few folders as you have your songs in. Before this Version you had to have all of your Songs in ONE folder. Now you can have many, including subfolders.


NEW

- Touch Screen Friendly - You can now change the Display option's to enlarge the Font's to allow using Touch Screen Computers.

NEW

- Updated User Interface - This should look the same, but easier to use.



NEW

- CD/DVD Drive no longer required - This version no longer Requires you have a CD/DVD drive installed in the computer to use the Player!



NEW

- KMH File Support - Support for the new .kmh files created by Video Hoster! This allows for faster Indexing.



NEW

- File Naming Format - Importing any Song now stores the files with the following File name format DiscId-Track - Title -Artist.xxx



NEW

- Updated Search - The search now works like this, you type in a term press the enter button and it will find the first Item in the list with that term in it. To go to the next item, you would keep pressing enter and so on till you find the song you were looking for. This is quite fast with a large number of songs.


Version 4.24.11 Released October 03, 2013
Fixed

- Installation Program - Customers using 64-bit Windows PCs reported errors when installing. We have fixed this issue which would cause you to see an error message such as <winsys>xxxx.xxx.

Fixed

- Crash on Write CD - We found an issue with the location of the needed files in the new installer, and this is now fixed. You now can write a cd again without any crashing.
Version 424.09 - Released Aug 15, 2011 (Help menu > About box shows 4.24

'

)
Version 424.07 #2 - Released July 29, 2011
(Help menu > About box shows 4.24

.

)
Version 424.07 #1 -
REPLACED
Released July 19, 2011
(Help menu > About box shows 4.24)
424.08 UPGRADE

Includes New Win7 64-bit Redistributable - The installation program automatically detects if you are installing on a Windows 7 64-bit system and installs this Microsoft update for you. This is required to use MP3, MP3G and ZIP (with MP3 inside) files on this computer.

424.08 FIXED

4.24. Failed to Key Change MP3 on Win7 64-bit - This was fixed so all forms of MP3 songs can now be key changed.

424.08 UPGRADE

New Manual - This describes the differences.

424.07 #2 FIXED

4.24 Failed to Play Lyrics - We fixed this and have a new download available from the same 4.24 download link.

424.07 #1 CHANGED

Requires a DVD/CD Drive to Run - Due to changes in 2011 that Microsoft made to Windows, Microstudio now requires a DVD or CD optical drive be attached to the computer. If a drive is not present, Microstudio displays a warning message that a drive is required, and shuts down. Install a DVD or CD optical drive and run Microstudio 4.24 again to use it.

424.07 #1 REMOVED

Default Drive NONE Selection - In November, 2009 in version 4.22 we added NONE as a selection for the default drive to allow running on computers without an optical drive. However, in 2011 Microsoft changed how drives are recognized, making this NONE selection no longer work. Thus, Microstudio now requires a DVD/CD optical drive be installed.

424.07 #1 FIXED

Upgrade or Uninstall & Move To Another Computer - Due to changes in Windows 7 (64-bit), version 4.20 to 4.23 could prevent upgrading, or un-installing while on-line and re-installing on another computer. Version 4.24 works correctly with Windows 7.
Version 4.23 - September 13, 2010, 4.23. October 5, 2010
NEW

- Runs on Windows 32- and 64-bit Versions - Everything now works on 32-bit and 64-bit Windows 7, Windows XP and Vista.

NEW

- Automatic Check for Updates - When Microstudio first runs and the computer is on-line, it automatically checks to see if 7 days have passed since it last checked for a new version. If under 7 days, it won't check now. If more than 7 days, it checks for a new release. This does not delay the program running. The message that appears can be hidden "for version NNN" where NNN is the new version number. When a newer version is released later than this one, the message appears with text explaining this new version's features.

NEW

- Help Menu Check for Updates - Clicking this with the computer on-line immediately checks to see if a new version is released.

UPGRADED October 5

- SATA Optical Drives Not found on New Computers - Some new computer users started reporting Microstudio did not find their optical drives, even though Windows Explorer showed them. We quickly identified the problem and released a new 4.23 code that identifies and uses all optical drives. It's Help menu About Microstudio... dialog shows 4.23

.

for the version.

UPGRADED September 21

- New Computers Disable DVD Drives - Some new computers with power management software from the manufacturer can now disable (power off) DVD drives. Then these drives are

not seen by Windows Explorer or Microstudio

. Microstudio was not programmed to handle this, so you could not select a default drive OR Cancel out of the Default DVD Drive dialog. The only way out was to use Task Manager to shut down Microstudio. Now disable drives are allowed so you can select None and run Microstudio.

UPGRADED

- Install UnZipper Code into Windows System32 - For some users, our Un-ZIP code must be in the Windows System32 folder. For all others it didn't matter. Thus, it is now installed there.

UPGRADED

- Cancel Button in Detect Drive Dialog - The Cancel button now is grayed out if the Reader and Writer drives Registry settings don't exist, forcing you to select the drive(s) to use and clicking OK.

UPGRADED

- Singer Screen Showed Half-Size - Old code for Windows 2000 in Hoster's Player checked for very wide desktops to prevent moving the display off the window. In past Windows versions, the Windows desktop was not "extended" to the second monitor, but was "stretched"; i.e. it was the same Desktop, but much wider. New monitors can now be set very wide such that this code was forcing Microstudio's Display #2 to half size. Now it appears full size on wide displays.

UPGRADED

- NVidia Graphics Show Black and/or Garbled Lyrics - With the newest (09/2010) NVidia driver, some NVidia cards/chips would show either the lyrics in black (not their text color), or hold a partial Title page while lyrics wrote over it. Now the lyrics appear correctly in the right color with NVidia.

UPGRADED

- Corrupted Disc Error Message - Under some cases with some drives, after a disc was finished burning this message could appear even when the written disc was good. It should not appear now unless the burned disc is bad.

FIXED

- Hangs when playing second song from CD - Play a song from a CD track and stop it prematurely. Then trying to play a second song from the CD never starts and Microstudio hangs. This is fixed.
Version 4.22 - November 3, 2009
NEW

Dual Display Now Supported - If your computer supports dual display, you can now click and drag the Singers Display to the Extended display to see it on a second monitor/TV.

NEW

Recorded File Added To Playlist - Recording in sync to the playing song, when you click the Save button and add a filename, the file is stored in the selected folder and also added at the bottom of the Playlist. You can then click this new entry and play it to hear it or to record another instrument, singer, etc. in sync with the former one and music. You can "Overdub" record as many layers as you want. Each will be a separate file containing all the prior recordings, allowing you to go back to any prior one if needed.

UPGRADE

Default Drive NONE Selection - Since some computers come today with no CD/DVD drive, we added a new NONE option for the default Read and Write drives. This allows you to run all the other functions but not Import, Write or Duplicate discs.
Version 4.21 - August 4, 2009
UPGRADED

"Old" KMA CDCDG Files Did not Index In 4.20 Vista SP2 - We added code to identify KMA headers without the TYPE field (only CDCDG TYPE in Hoster 1).

UPDATED

Free HDD Space Test Reported Incorrectly - Sometimes with lots of free Hard Drive space it reported there wasn't any space left. Now it handles larger drive storage than it was initially designed to recognize. Drives sure have gotten bigger since 1996!

FIXED

Lyrics Out Of Sync - We fixed the lyrics being out of sync in Hoster and now added it to Microstudio.

FIXED

Chops Off End Of Song - We think another bug fix repaired this one also as we can no longer duplicate the problem.

FIXED

Error Message Crashes Microstudio If Clicked For Details - With the pop-up bubble message saying how many song errors existing when rebuilding the "My Songs" list, if you clicked to open it in Notepad it would randomly crash. Fixed.
Version 4.20 - April 20, 2009
NEW

User Uninstall & Move Between Computers - The Installation program now allows you to uninstall Version 4.20 or higher while on-line, and re-install it on another computer without help from MTU. Click here for more details.

NEW

Clear Registry Keys Checkbox - Users have reported that randomly, Windows or Applications can damage Registry Keys causing unexplainable errors. The Microstudio Installation program now has a checkbox in the "name, address, etc." page that removes Microstudio's Windows Registry Keys. This is the same as using RegEdit, but safe for everyone to use. The Keys are correctly rebuilt when Microstudio runs again and you use it.

NEW

Play VU Meter - Added above the Play buttons, this shows the volume while playing.

NEW

Play Location Slider - The slider moves while playing to show the location in the song. It is an indicator; you cannot change position with it.

NEW

Vocal Remover - This now uses our Vogone Easy code for superior removal of center panned vocals. Click the Play button to hear the Vocals, and Remove to not hear them. This is NOT a karaoke multiplex function, but rather a full center panned live Vocal Remover.

NEW

Allow Using Drives That Test "Bad" - If the Default Drives... dialog shows a drive Status as Bad, you can override and use it by clicking the Good button to the right for that drive.

NEW

Recording VU Meter - In the Recording group shows the Microphone loudness all the time, even when not playing or recording to allow a "Mic check" before recording.

NEW

Microphone Mix Adjust - This new feature was added to the Tools menu > Record Settings... dialog. It allows you to calibrate your Microphone to be in precise sync with the music when mixed to a .wav file.

NEW

Play Microphone With Music - This Tools menu > Record Settings... checkbox disables (factory setting is enabled) the Microphone signal from mixing so only the music is heard. The Microphone is still being recorded and can be saved with the music mixed with it.

NEW

Rename MTU .CDG Files - Older MTU .CDG (audio+lyrics data format) files are now auto renamed to .BIN. The original .CDG file is removed. This makes it possible to recognize MP3+CDG and WMA+CDG files and not confuse them with the older CDG format.

NEW

Absolute Test Procedure Button - In the Default Drives command dialog this displays the test-drive.htm page to fully test your drive(s) for CDG use.

NEW

Check Available Computer RAM Memory - Microstudio now checks that at least 64 MB of RAM is available for playing. If not, a message instructs how to get more RAM (shut down other programs or buy more RAM for your computer). Microstudio will still run with less memory than this available, but you may hear audio dropouts.

NEW

Check Disc Free Space - Microstudio requires approximately 1GB of RAM to make a CDG 80 minute disc. If there is insufficient free space on the selected drive, a message instructs to delete some files or move them to another drive. Microstudio will run with less than this, but may limit the disc size you can write.

NEW

Disables Windows Auto-Play - when Windows Autoplay is enabled, it is disabled when Microstudio runs and restored to the prior state when Microstudio closes.

UPGRADED

Default Record Folder - A new Browse... button in the Record Save As dialog allows selecting where saved files store. The setting reappears when Microstudio runs again.

UPGRADED

Default Drives Dialog - We added the Detect Again and Bad Drive buttons to make this dialog more flexible.

UPGRADED

Microphone And Live Music Sync - The Microphone recording delay is shorter to be more in sync when live recording and playing with music through the speakers. When mixing and saving to a .wav file, the slight offset delay is completely removed for perfect sync.

UPGRADED

CD/DVD Drives Default Dialog - Each drive now is easier to test.

UPGRADED

All Optical Drives Recognized - All Drives plugged into the IDE Master or Slave cables are now recognized. USB drives are recognized by Microstudio when it runs, but not while running.

UPGRADED

Windows Vista Compatibility - When updating a prior Microstudio version, existing working files are now automatically moved to C:\MTU\Microstudio\ folder. For new installations, files are created in this new folder.

UPDATED

Audio Card Selection - When multiple cards exist in a computer, selecting one in Microstudio's Record Settings... dialog could show, but Windows would use another card, which may have nothing connected; i.e. you would hear nothing. With Vista, it was more likely the cards would switch.

CHANGED

Volume Slider Control - The Main slider is gone and the Music slider is now Volume. This now changes the music amplitude within Microstudio.

It ignores the Windows and audio card software controls.

It's maximum amplitude is set by the Windows Volume control.

CHANGED

Microphone Slider Control - The Microphone slider now changes the Microphone amplitude within Microstudio.

It ignores the Windows and audio card software controls.

It's maximum amplitude is set by the Windows Microphone control, but the Tools menu Record Settings... dialog allows adding software Microphone Level Boost:.

CHANGED

Play Screen - The My Songs group box now includes a Browse... button and Folder field. The Play List group box is the same height to include the new VU meter and Position Indicator.

CHANGED

Help Menu - This was updated to link with our current Web Site support pages.

CHANGED

Default Karaoke/Audio Button Selection - With prior versions, the My Songs Karaoke (File or CD buttons), or Audio (File or CD buttons) selection was automatically used in the Write Disc and Import Tracks dialog. You now need to select the disc format in those dialogs to insure you know what format you are writing.

FIXED

First Half-Second of Audio Not Playing - This has been fixed so audio starts playing on every song from the very first sample in the file.

FIXED

Lockup Playing Multiple Disc Tracks - We found and fixed a bug that could cause a lockup when playing multiple tracks from a CD/CDG disc one after the other.

FIXED

Audio Buffer Looping - We found and fixed a bug that could continue to play the last audio buffer over and over.

FIXED

My Songs Title & Artist Columns - The first 2 characters could be missing in these My Songs fields if the Defined Field Order did not match the actual filenames.

FIXED

Cancel Buttons - This button in the Progress box for Write Disc and Duplicate Disc now terminates writing. The partially written disc should be thrown away as it can't be played.